I'm not much of a TV Series person, lately I randomly downloaded a Series of Two and Half Men, and then that was it I became a fan instantly and downloaded all the series from Series 1 till 7 and saw them all.
what I liked the most about the series are the punch lines and the Characters which made the series all the more special
The characters in this series are Charlie Harper and Allan Harper (2 Brothers) , Jake Harper (teenage boy = 1/2 man), Berta (Maid), Evelyn Harper (Charlie and Allan's Mom and Jake's Grand mom), Judit (Ex wife of Allan)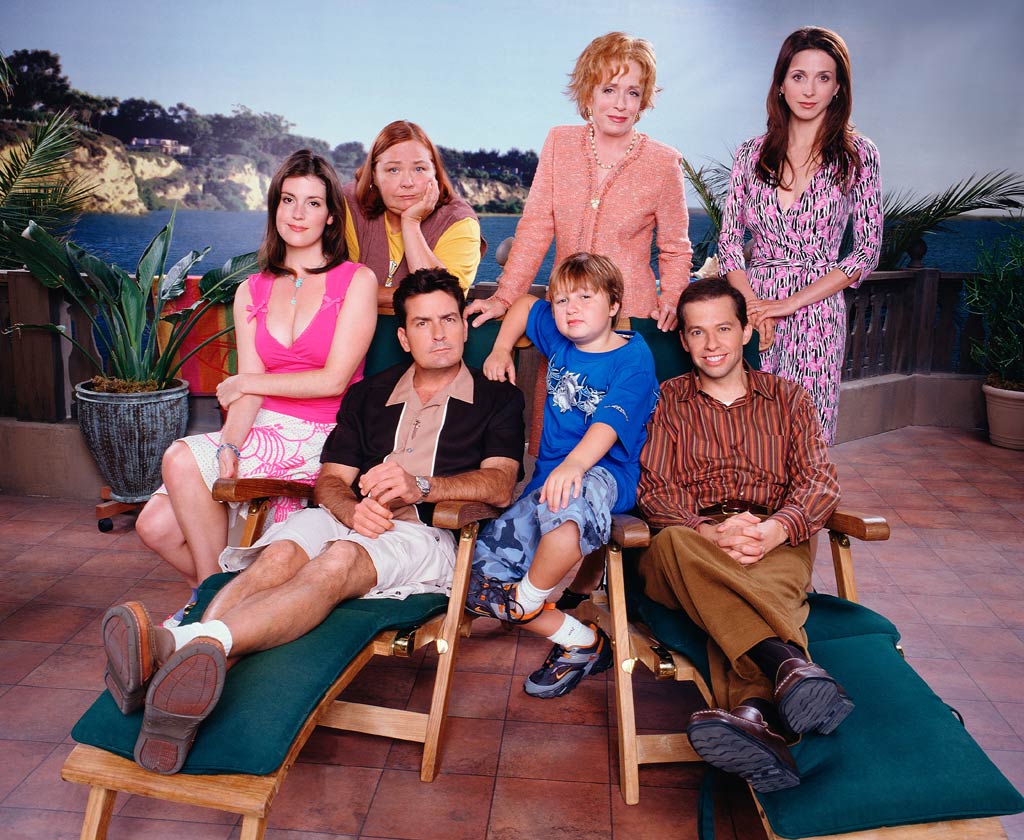 I will introduce you to my favorite Characters in the Descending order of favoritism:
Meet Jacob David "Jake" Harper ( Played bye Angus Jones).
He is the star of the series, without him the series would not have gone to these heights. This Character holds the 1/2 in the title. Son of Allan Harper and Judith is a an under achiever gassy kid. He loves to eat and FART. Few episodes makes him talented in different areas like he plays good guitar, he can cook well (leaves a disastrous kitchen behind). This guy has surely grown with this series…from the cute chubby cheeked boy to a caustic teenager. Love this character completely.
Meet Allan Jerome Harper ( played by John Cryer).
He moved in to Charlie's house after getting divorced and left with no money after paying his wife alimony. Charlie can very well call him a parasite. He is shown as a loser in this series and he is a CHIROPRACTOR who does not earn much respect because he is not a real Doctor. He is surely shown as a nice gentle man but bitten by bad luck and teased by Charlie, Berta and Judit.
Meet Evelyn Harper (Played by Holland Taylor).
They all love to hate her, she expresses a superficial fondness for her family but barely lives upto her her self-perceived notion of being a devoted and misunderstood mother. She is referred to as the Devil in the family and Charlie has her number on speed-dial in his cell phone as "
666
." It has been implied on one occasion that she literally is a witch (who is dreaded by other witches - of course). She is shown as a rich businesswoman in to real estate. She is surely richer than Allan as he quite often turn to his mother when he is thrown out of Charlie's house.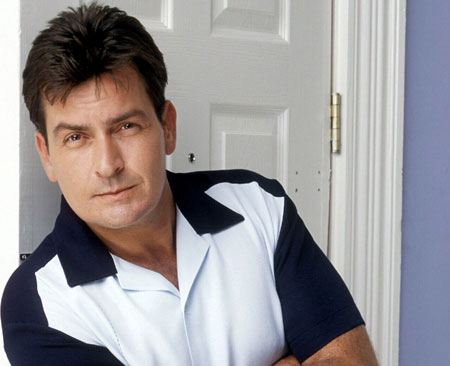 Meet Charlie Harper (Played by Charlie Sheen)
The Hedonistic character in the series is a jingle writer billionaire who earns money through royalty. Dates (read as "had sex") every second woman in Malibu ( that's where they stay ) be it Judit's sister, Allan's receptionist or Jakae's teacher. He seems to have a relationship problem with all women be it his girlfriends, mother or his sister in law judit. Known to give his nephew, Jake, advice much of which is not age-appropriate.





Sheen Out- Kutcher is In
I completely love this show and as per the latest news Ashton Kutcher is replacing Charlie Sheen in the latest 8th series and I think its going to be a good change to Charlie Harpers character as I did not like Charlie Sheen much ( his real life hedonistic life style irritates me a little, but damn its his life should not matter to me) and to add after this 8th season or latest by the 9th season. This show will be called as Three men as Jake is turning into a young adult ….better not replace him, love Angus in this character completely.
I hope they release the 8th season soon till then would you mind posting some comments
Thanks for reading